The best way of staying up to date with our radio program is to subscribe to our podcast.  It is simpler than you might think, and much easier than downloading each program individually.
If you have an iPhone, iPod touch or iPad please follow these directions:
First, click on this link:
https://itunes.apple.com/us/podcast/search-scriptures-24-7-on/id370144632
Next you'll see a screen like the one shown below.  Make sure you click on the correct "Search the Scriptures: Podcast.  Our podcast does not have a picture in the list shown below.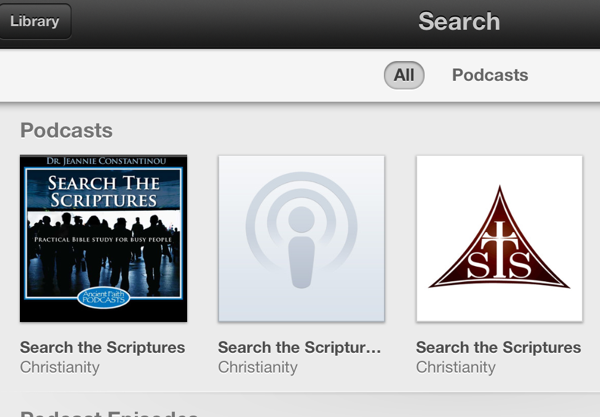 If you have click on the correct podcast, you'll see a screen like the one below.  Click on the "SUBSCRIBE" button.  Also you can click on the "down arrow" button at the right of each program to download previously aired programs.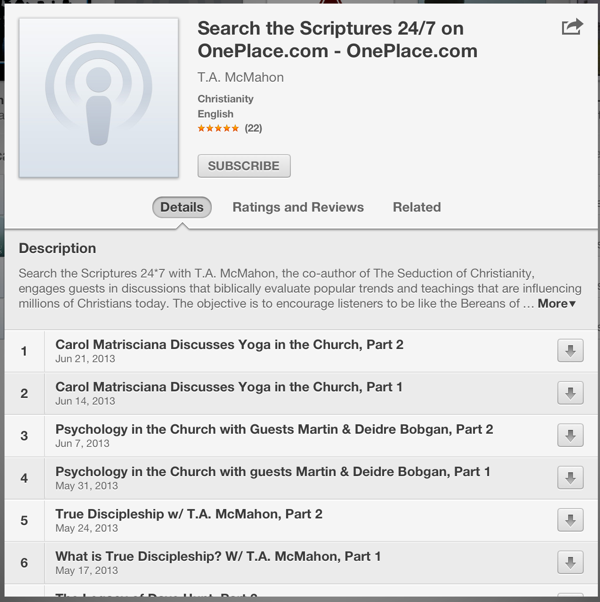 After you have subscribed, you may download any previous program by clicking on the "down arrow" icon to the right of each title.
When we release a new program, it will show up automatically in this list!
For more information about using podcasts on iTunes please see: