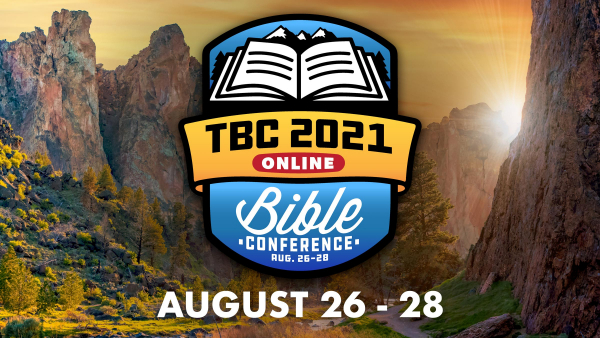 Our 2021 Conference will be from August 26-28 and will be online only.
We'll be posting new information here regularly.  We hope you can join us!
We miss the face-to-face fellowship we've enjoyed for many years.  We hope that you will "Do Your Own Conference" this year.  We'll provide most things you'll need to promote your own gathering.  Invite friends, family, your bible study, or your church.  More details coming soon.
You will be able to watch the conference while the conference is happening or afterward.  We'll leave the conference talks posted to various platforms online, and there will be DVDs available too.
Speakers and topics:
Rob Congdon - Apostasy elements especially related to the false teachings of Calvinism and its appeal to those who are drawn to it because of its appearance of being biblically solid.
Greg Durel - Roman Catholic seduction of evangelicals, the Pope's mysticism and ecumenism
Brother Elijah - America exporting false doctrine?
Dave Hunt - Israel: What's Biblical and What's Not Biblical
T.A. McMahon - Counseling in the Church: The Good, the Bad, and the Ugly
Rod Page - The New Apostolic Reformation
Jay Seegert - Pseudo-scientific ideas that oppose biblical creation: climate control, overpopulation, the Green Movement, and scientism.
Carl Teichrib - The movements that are out to transform and fix the problems of the world, especially those elements that attract young adults: Transhumanism, Earth-day, EDM, Burning Man, CEOs and moneyed power brokers saving the world
Don Veinot - Occultism via the Enneagram; the spirituality of new movements such as Black Lives Matter.
Mike Warren - Encouraging and helping bible-believing churches and their pastors who are struggling to deal with the flood of apostasy elements infecting their fellowships. Many are getting "out of the kitchen."